Give your employees access to the largest variety of sports activities in the country.
Discover our pay-per-use sports budget.
Save money and enjoy flexibility with our Corporate Sports Program
Your employees can easily find classes, workshops as well as courses online and book them directly with exclusive company discounts.
Whether meditation, yoga, fitness, padel or tennis. Everyone will find their desired activity in the largest variety of sports activities, on-site or online, available in multiple languages. Pay only for the sports budget that is actually used within the designated limit.
Turn the Eversports Corporate Sports Program into your competitive advantage! With our offer, your employees are not only fitter, but you can also increase the team spirit at your company. We are always happy to help you with tips and tricks!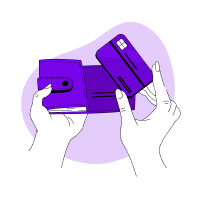 Pay only for the budget that is actually used by your employees.
We are a small team dedicated to support you along your journey of establishing a sports and team culture at your company.
No pre-financing is required to use our Corporate Program.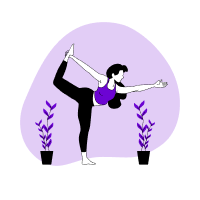 SUPPORT THE HEALTH OF YOUR EMPLOYEES
Your employees have access to exclusive offers and can enjoy corporate discounts.
With the corporate fitness program from Eversports, your employees can easily and flexibly book their favorite sports.
Mental and physical health go hand in hand! Yoga, sports and movement can be a great addition to your employee's work-life balance.
Your employees do not need a fixed membership but can buy any single class, block card or membership their want.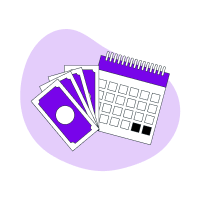 More than 80% of studios and sports venues on Eversports offer online classes and videos-on-demand for workouts at home. Your employees can use the lunch break for an intense workout or a calming meditation session. 
With the Corporate Program, your employees have access to exclusive offers and can enjoy corporate discounts at many studios and sports venues.
Get started in only three steps
With these 3 simple steps, you can now offer your employees a wide range of sports activities.
Step 1: CHOOSE YOUR BUDGET OPTION
We offer several sports budget options. Like this, we can adapt to your wishes and to the size of your company. Just book a free demo so we can better understand your needs and offer you a fair price.
Step 2: SIGN UP & KICK-OFF EVENT
Once you have decided to go for the Eversports Corporate Program and signed the agreement, we will organise a kick-off event specifically for you and your employees. We will share all the important information about the sports budget and offers close to you. We are also happy to do this on site.
Step 3: LET'S GET STARTED
Now it's simply a matter of using the sports budget and booking sports activities. Your employees just have to download the free Eversports app, follow the registration link, create an account and then they can immediately start using the sports budget. We'll also keep you and your employees up-to-date about the budget and other news.
Florian Grassmück
I am a big fan of Eversports and have been using it privately for a long time. I think it's extremely important to stay physically and mentally fit, which may be harder for some people during a pandemic than usual. That is why we are happy to be able to support our employees with the offer of Eversports.
Employer Branding Expert at UNIQA
Lena Werner
We are very delighted to be able to offer our employees more sports in their free time. Eversports offers many different sports activities – there is definitely something for everyone. It's also a great opportunity to try something new. Our Eversports Corporate Program has been very well received by our employees and contributes to their health.
HR Generalist at Revo Foods
Learn more about the Corporate Program
Vilson looks forward to meeting you in a free demo!